Welcome to our online ordering app. With our app you can view our entire menu, place catering orders and even set up a delivery date. A few taps and your catering needs are complete. It's that easy and that convenient. Tips about our App:
1. Menu items are available for catering only.2. Browse our menu. 3. Simply choose items with a tap on your phone. 
4. Add any preferences to the "comments" section. 
5. Connect with Facebook to save your orders.
6. Pay with cash or credit.- Pre-order up to a month in advance.- easily connect via Facebook.

- Past orders are easy to re-order or adjust with just a few taps.- Your payment information is stored securely so you only need to to enter your card details once.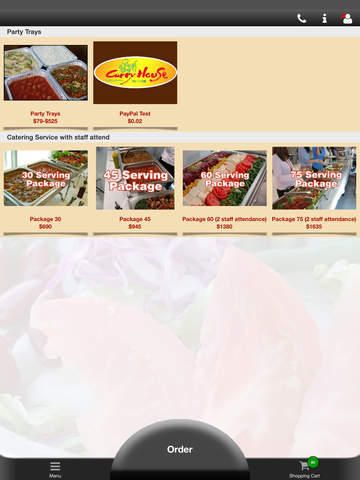 熱門國家
系統支援
版本
費用
APP評分
上架日期
更新日期
未知
iOS
App Store
8.0.3
App下載
免費
2014-10-16
2015-06-03