Play one of the cutest games on the iPad and iPhone!
You'll love to watch cute little Gwen gobble down the food that you match in this sweet memory matching game and flashcard app.
For iPad and iPhone. Buy once and use on either device.
Great for kids! Helps develop fine motor skills, memory skills and pattern recognition for pre-schoolers, and is pleasant enough for kids of all ages to relax and enjoy!
Play with the cards face up or face down for different levels of challenge for different ages.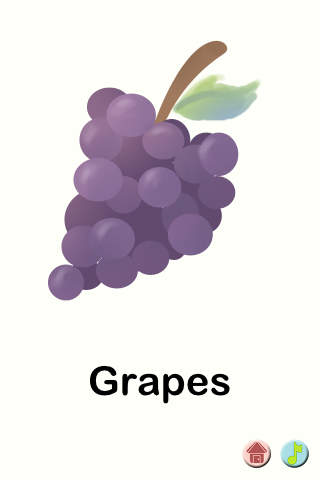 Now includes a flash card section. Use to help teach children the words for each food.
"Gwen is cute and I'm glad she's found a way to fill up her tummy and help preschoolers practice their memory skills!"
-theiPhonemom.com
Features:
* Adorable, colorful graphics and animations
* Four difficulty levels to keep kids of all ages entertained
* Original, relaxing soundtrack
* 26 different foods to match. Keep playing to see them all!
*NEW* Flash cards of each food
Video available here: http://www.youtube.com/watch?v=8U9nDNE82JI
We want to hear from you!
Email us with any comments or questions you have at:
info@brightbunnystudios.com
熱門國家
系統支援
版本
費用
APP評分
上架日期
更新日期
美國 (U.S.A)
iOS
App Store
1.1.0
App下載
$0.99
2010-04-14
2014-09-19