Increase your child's vocabulary in four languages with our safe and universal Alphabet and Shapes.
Since 2011 our multi-language educational solution is the top choice for parents and kindergarten educators of young children worldwide. We are proud they have chosen our Alphabet to engage their babies, toddlers and preschoolers in a fun and dynamic environment that promotes healthy educational habits.
Engage your kids in an immersive family game play where learning new words and building vocabulary has no limits. Our English, Spanish, French and German multi language options, unparalleled multi sensory experience that our interactive ABC's and Shapes creates will keep your children busy, in a positive way.
FEATURES
** Keyboard support **
Free updates
Great for kids under 6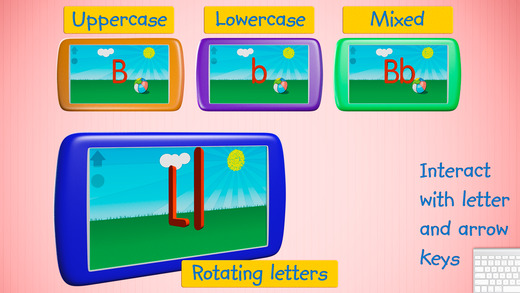 NO ads
NO in app purchases
NO coins
NO limits
MULTIPLE LANGUAGES:
English
Spanish
French
German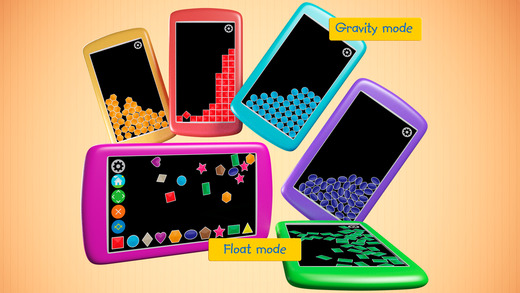 VOLUME CONTROLS:
Set the desired volume for voice overs and sound effects to provide your child a more focused and immersing learning experience.
INTERACTIVE ENVIRONMENT:
Healthy and interactive environment promotes motor-visual coordination for young curious minds.
ABC / ALPHABET:
Keyboard support for letters, including Ññ for Spanish keyboards.
Uppercase, lowercase or mixed case mode (uppercase & lowercase).
Rotation of letters
SHAPES:
Keyboard support for shapes:
"z" to "/" spawns shapes in the order they appear in the lower menu.
"shift" totales between float and gravity mode.
"control" removes all shapes from scene.
"space" hides shapes menu
"q" hides scene options menu
Multitouch (when 'Multitasking Gestures' are disabled. Settings app > General > Multitasking Gestures)
Physics interactions between shapes
Float mode
Gravity mode; shapes follow gravity forces depending on device orientation.
Interactions of up to 40 shapes on the screen
免費玩KIDpedia (English, Spanish, French + German) APP玩免費
免費玩KIDpedia (English, Spanish, French + German) App
熱門國家
系統支援
版本
費用
APP評分
上架日期
更新日期
美國 (U.S.A)
iOS
App Store
3.6.1
App下載
$0.99
2014-08-20
2014-09-19