Go karting is a fun activity for both adults and kids. Have your children learn the basic safety skill before they are old enough for the track.
Fun features:
- Dodge moving vehicles in traffic;
- Anticipate dangerous obstacles;
- Make stops for fuel and snacks!
Drive along the shore and head to the beach. Experience our popular title in an arcade-like setting. Make driving safe and fun!
-- -- --
Design concepts:
We focus on inspirational learning;
We focus on skill-building;
We focus on bringing fun contents to our young audience;
Take the baby bus for an unique learning experience!
The series introduction:
Baby Bus is the first trusted brand in early childhood educational software. The mobile applications are designed and developed specifically for preschoolers, and they are divided into two groups by age, the Starter Group for toddlers between the ages of 1 and 3 and the Prodigy Group for children between the ages of 3 and 6.
The educational series in the Starter Group pursuits early learning by introducing games and songs tailored to your tots. The applications are aimed at improving their hand-eye coordination and nurturing their creativity from an early age.
Tips: In the search bar, enter "BabyBus" to find all of our products.
Contact us:
E-mail: ser@baby-bus.com
Website: http://www.baby-bus.com
Facebook: https://www.facebook.com/babybusen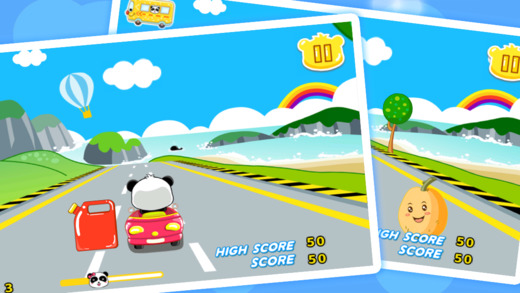 免費玩Lets Go Karting-BabyBus APP玩免費
免費玩Lets Go Karting-BabyBus App