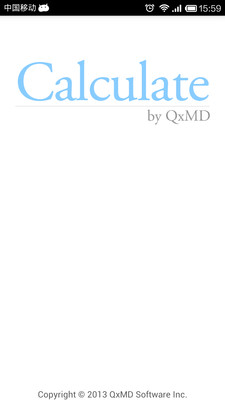 你最喜欢的免费医疗软件,现在在Android上。
临床计算器和医疗服务提供者的决策支持工具。
弗雷明汉和雷诺兹风险评分,CHADS2等等。
包含计算器医学的许多分支,多来!
QxMD执业医护专业人员创造了领先的工具。
From the maker of the apps 'The ECG Guide' and 'Pedi STAT' comes 'Calculate', a next-generation medical calculator and decision support tool, freely available to the medical community.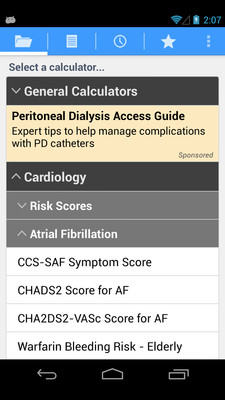 Essential tools in General Practice, Internal Medicine, Cardiology, Surgery, Obstetrics, Nephrology, Hematology, Orthopedics, Pediatrics, Gastroenterology, Neurology, Neurosurgery, Respirology, and more.
"We recommend medical users try the free Calculate by QxMD first..."
-from iMedicalApps review "The best free Medical Calculator apps for the iPhone"
'Calculate' is focused on highlighting tools which are actually useful in clinical practice and serve to impact diagnosis, treatment or determining prognosis.
Helping you make decisions, not just calculate numbers...
Features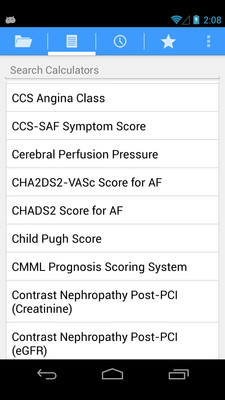 • Developed by a collaboration of clinician experts from diverse backgrounds
• Converts recent research publications into practical handheld tools - knowledge translation at its best
• Automatically adapts to your self-described clinical practice
• Unique 'Question Flow' technology gets you answers, fast
• Detailed references with Pubmed integration
• Comprehensive and insightful results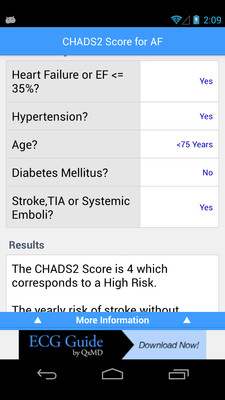 • Elegant design and intuitive interface
• SI and Conventional units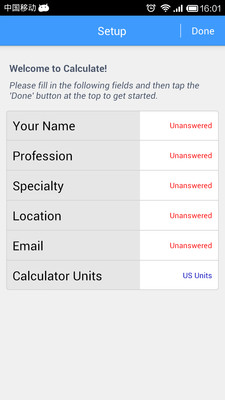 熱門國家
系統支援
版本
費用
APP評分
上架日期
更新日期
中國 China
Android
Google Play
2.2
App下載
免費
2013-12-31
2015-01-14