ePythia is a free & simple To Do List.
It uses your location to remind you about your tasks at the Right Place and or at the Right Time.
And you can easily add a task to your to do list by voice! Just say, for example, "Call Mike tomorrow at 7" and the task will be automatically created with a reminder on that day and time!
With ePythia task manager, you'll never forget your errands on the go:
• Buy groceries
• Pick up dry cleaning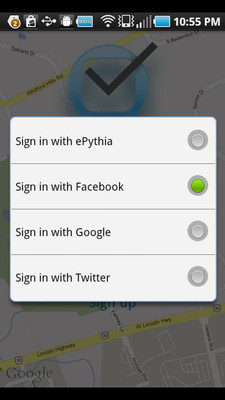 • Take anything important from Home or Work
• Talk to your relative, colleague, friend
• Get cash at any drive-by ATM
You can use ePythia to do list to wake yourself up when you are on a train so that you do not miss your station or just to remind to try again that amazing cake next time you are at your favorite cafe.
Just pin your task to a place and receive a notification when you are around that place!
Other features:
• Login with your Google, Facebook or Twitter account.
• Ability to add locations to Favorite Places to be able then to quickly create tasks with reminders at these locations.
• Integration with Points–Of–Interests database (Google Places) to easy find the closest Wal-Mart or Best Buy store and to set a task with a location reminder at these points.
• "Radar" screen to see tasks closest to your current location.
You can use ePythia's web-client (www.epythia.com) to manage your tasks from your computer. Your tasks are always synchronized between the web-interface and the android application.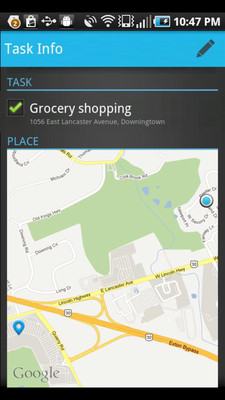 We are constantly looking to improve our application and if you have ideas, suggestions or found bugs please do let us know through any available channel – our web-site, feedback system incorporated into our application or simply send us an email at feedback@epythia.com!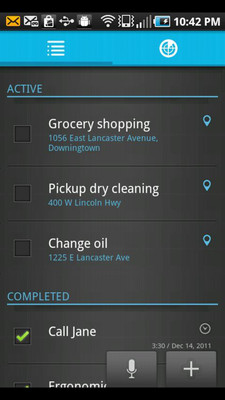 熱門國家
系統支援
版本
費用
APP評分
上架日期
更新日期
中國 China
Android
Google Play
2.0.1.73
App下載
免費
2013-10-10
2015-03-10